FAQs - Beacon Training Parks
WHAT TYPE OF WARRANTY DOES THE BCA WIRELESS BEACON TRAINING PARK COME WITH?

The BCA Wireless Beacon Training Park is warrantied for three years post-purchase date against manufacture defects. To request warranty service, please fill out the form on our Warranty page.
HOW DO YOU PREVENT THEFT/VANDALISM OF A BEACON TRAINING PARK?
You can install the training park halfway up a slope so that it is only accessible via chairlift or in a gated area that is closed to the public after hours. With that said, it is recommended to offer the public access to wireless beacon training parks, so the best option is to build a lock box for the control box. If you secure the control box, then there is no reason anyone would steal the transmit boxes (you cannot use them as an avalanche transceiver). See lock box image below.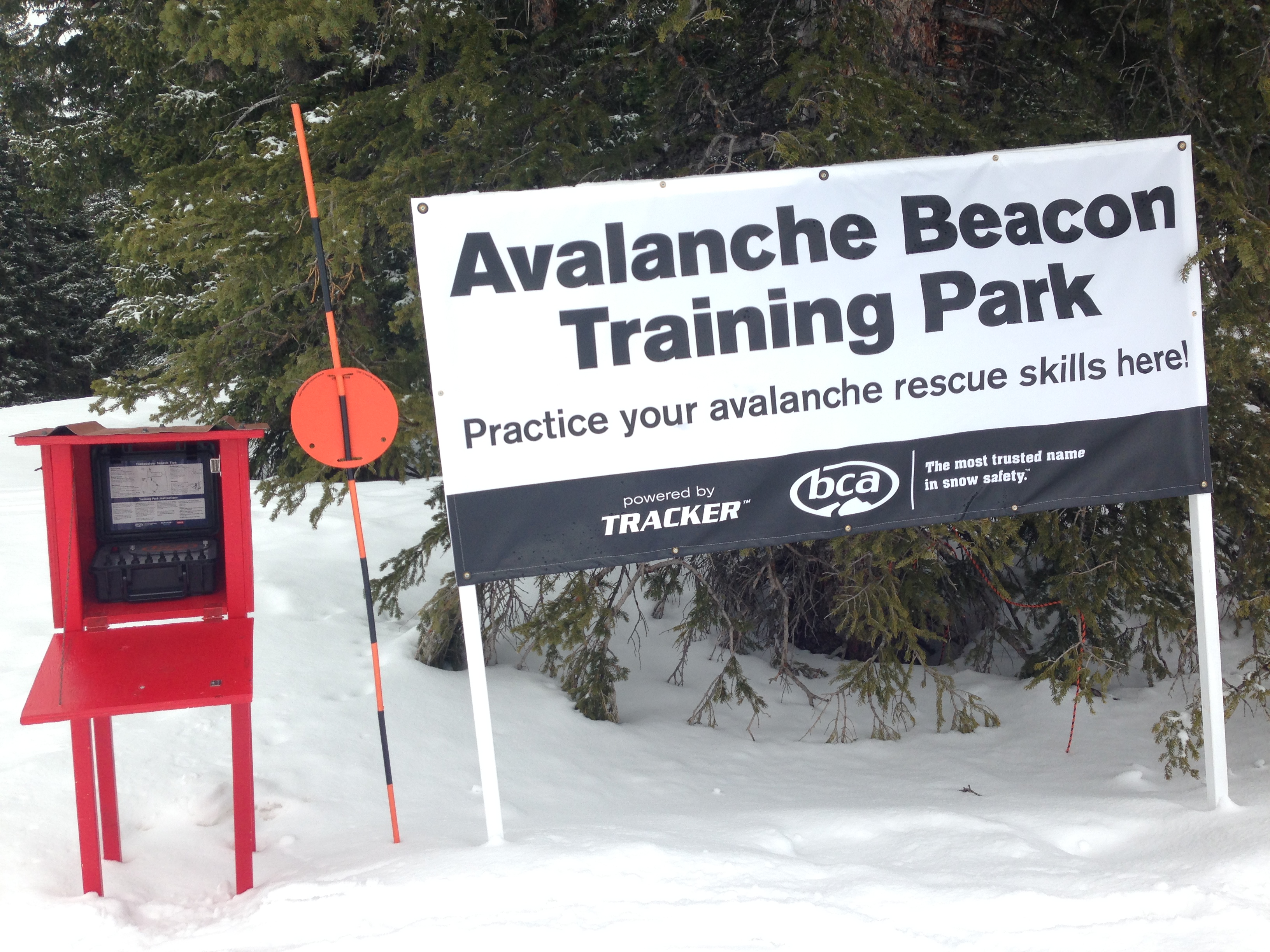 WHAT TYPE OF MAINTENANCE IS NEEDED ON A BEACON TRAINING PARK?
BCA recommends that you remove all batteries from the transmit units and control box and replace them yearly. We do not cover battery corrosion! Keep transmit units and the control box closed when not in use. A lock box for the control box can extend the life of the unit and is highly recommended (not included).
HOW LONG DO THE TRANSMITTER BATTERIES LAST?
The BCA wireless beacon training park as a whole uses 52 batteries. Batteries should last all season (~7 months), since the transmit boxes go to "sleep" if the system is on, but not used. The system can be powered down by a manual switch after use, but it also has a 1-hour auto-timeout function. Just in case, there is a Recco chip in each one, so they can be located with a Recco device if necessary.
WHERE IS THE BEST PLACE TO SET UP A BEACON PRACTICE PARK?
A flatter area is ideal for set-up so if it is only one person practicing it is easy to set a scenario, search, then reset the scenario. With that said, powerlines above/below ground can seldom affect beacon searches as they cause electromagnetic noise. The best place to set up a BCA wireless beacon training park is at least 60 meters away from any powerlines buried or above ground.
HOW LONG DOES IT TAKE TO SET UP/TAKE DOWN A BEACON TRAINING PARK?
The Wireless Beacon Training Park takes very little time to install and take down since it is wireless. The only time involved is burying the transmit boxes and probe targets.

WHAT IS THE MAXIMUM RANGE FOR THE TRANSMITTERS TO BE FROM THE CONTROL BOX?
The maximum range for the transmitters to be from the control box is 60 meters with the transmitters buried up to 3 meters deep.
DO THE STRIKE PLATES WEAR OUT, AND IF YES, CAN THEY BE REPLACED?
The strike plates are 2" x 2" particle boards that are attached to the transmit box. They are attached so a probe strike triggers the motion detector in the transmitter. We don't provide replacements.
WHAT IS THE LEAD TIME FROM ORDERING TO RECEIVING A BCA WIRELESS BEACON TRAINING PARK?
The lead time for a BCA wireless beacon training park is 1 to 2 weeks depending on the time of year when ordering.