BCA Dozer™ 1T Avalanche Shovel 2024
Our most popular size: made for the masses. The updated version of our former B-1 EXT, North America's best-selling avalanche shovel. Comes in two color options.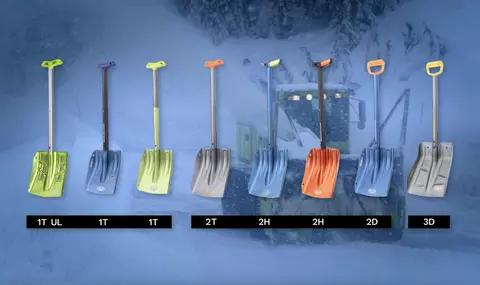 Our new ovo-concave shaft, low-profile stompable blades, and wide range of cored-out handles make BCA shovels stronger, lighter, and more packable than ever before. This new line is inspired by our legendary D-2 EXT "Dozer" shovel. It's so popular among our core followers, we've named our entire new line after it! BCA was the first to create an avalanche shovel with a non-round shaft to prevent breakage while prying. We've taken our groundbreaking oval design and added a concave radius on both sides to make it even stronger, without adding weight. Like a high-end lacrosse stick, this shape also enables better grip in the palm, reducing slippage while shoveling. All BCA extendable models are designed to meet the UIAA standard for avalanche rescue shovels.