Tracker4 Recall Replacement Form
Backcountry Access, in cooperation with the U.S. Consumer Product Safety Commission and Health Canada, is issuing a voluntary recall of a small number of Tracker4 units due to a switch plastics production issue. If you purchased a Tracker4 with a serial number beginning in 21H05 or 21H06, please immediately stop using the beacon and complete the form below to coordinate the return and replacement of your product.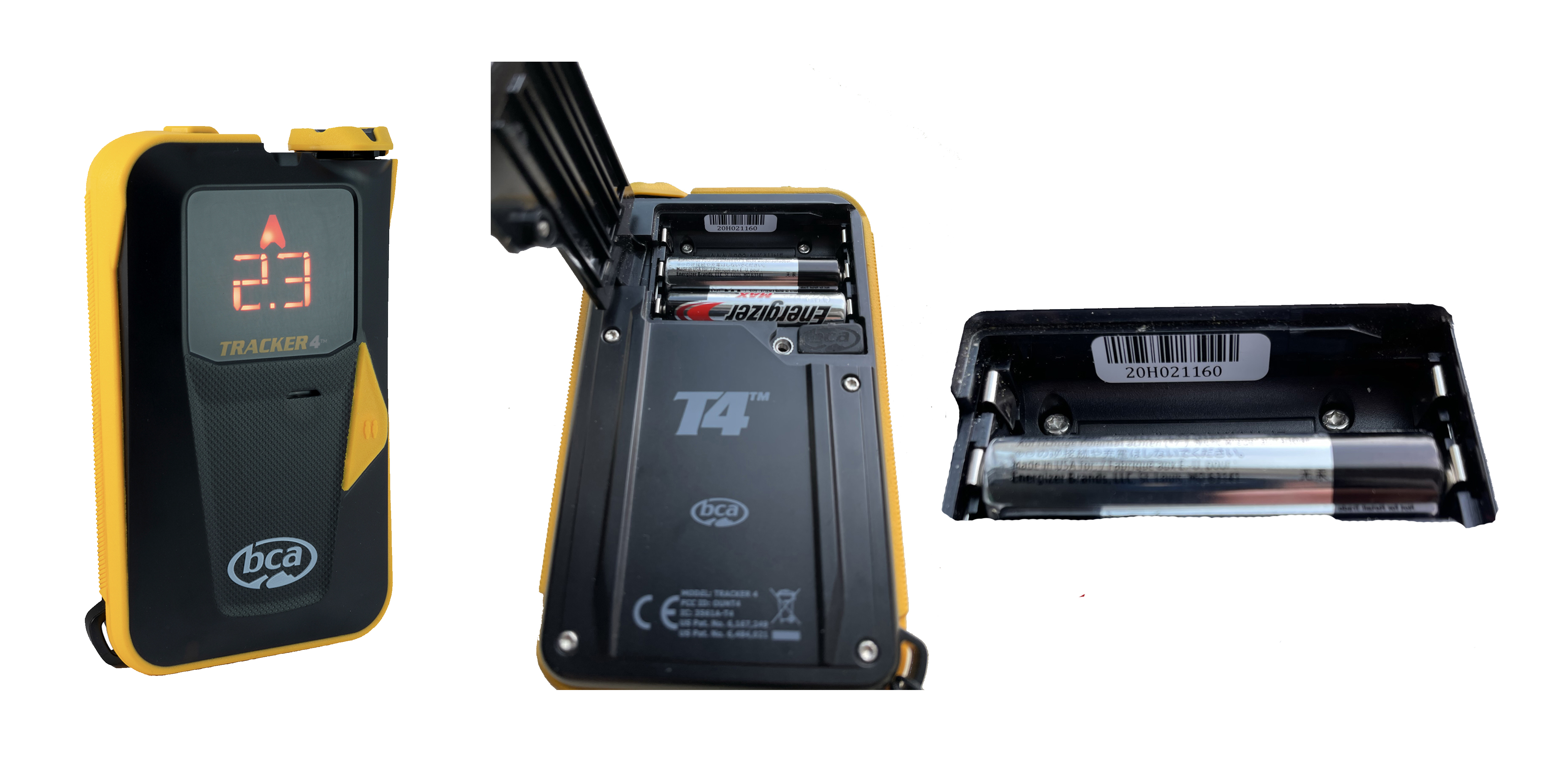 HOW TO FIND THE TRACKER4 SERIAL NUMBER
To locate your serial number, open the battery door and remove the top AAA battery. You should see a barcode with the serial number below it – note the first 5 digits. In the image above, the digits are 20H02 and therefore the beacon would not be affected.

PLEASE COMPLETE THE TRACKER4 UPDATE FORM
Once your form is processed, you will receive an email with information on how and where to ship your Tracker4 along with a pre-paid return shipping label. If you have any questions, please contact us in the U.S. to our BCA Tracker4 Replacement Email; in Canada, to our K2 Canada Tracker4 Replacement Email; or in Europe to our EU Tracker4 Replacement Email.