While traveling in the backcountry, one appeal is that you can unplug, disconnect from the city, and drop back into your connection with nature. This also means that you are much further from medical care should the need arise. Would you know what to do?
The vast majority of incidents occurring in the wilderness are minor and easily treatable in the field. However, differentiating between high-risk and low risk injuries can become complicated in the backcountry, where many other elements come into play. By taking a wilderness medicine course, you can learn to easily differentiate between an emergency or an injury that will allow you to stay in the field. Think of it as a token of support to your adventurous self and friends.
The first thing you will learn in a wilderness medicine course is how to address the scene: What type of environment are you in, is it safe to remain in the field, how many patients and rescuers are present, and what was the mechanism of injury? Next, you will learn how to:
Identify life threats;

Assess the patient: physical exam, vital signs, and patient history;

Make a problem list and anticipate further complications;

Treat the patient, providing medical care, protection from the environment, and emotional support;

Monitor the patient's injuries.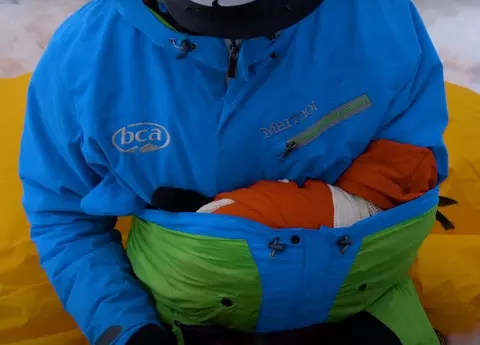 Here are the various levels of first aid courses available and which one you should take, depending on whether you're a recreationist, outdoor professional, or medical professional.
WFA
Wilderness First Aid (WFA) is the best and most comprehensive course of its kind to offer relevant and realistic first-aid training for seasonal outdoor activities or short-term wilderness endeavors and pursuits.
Depending on the organization this is the baseline medical requirement. Ideal for anyone with a personal interest in wilderness medicine and risk management, but who will only be doing short day trips in low-risk environments.
WFR
Wilderness First Responder (WFR) is the definitive medical training for leaders in remote areas including outdoor educators, guides, outdoor enthusiasts, military, professional search and rescue teams, researchers, and those involved in disaster relief.
This is the standard requirement for most outdoor organizations, guiding companies, and universities. For any individual traveling into remote environments or planning a multi day trip, this is the ideal training.
For organizations such as travel companies, expedition guides, and universities, there is an added insurance incentive to have WFR-certified staff.
WEMT
Wilderness EMT is an advanced training geared toward individuals looking to broaden their skills in both urban and remote environments. The WEMT curriculum builds on EMS training and expertise to meet the special challenges inherent in delayed access to medical care environments.
As a WEMT provider, one can work on many different expeditions as the medical provider. Denali, Antarctica, Mt. Killiminjaro, etc. One can also work in an urban context as an EMT, for example, in an ambulance or emergency room.
WALS
The highest level of wilderness medicine training offered. This course is targeted toward advanced medical care practitioners: physicians, physician assistants, nurse practitioners, nurses, and other ALS certified professionals.
There are numerous schools that offer wilderness medicine training, including National Outdoor Leadership School (NOLS), American Red Cross, and Wilderness Medical Associates. BCA has partnered with Global Emergency Medics (GEM) to offer a variety of medical courses to ensure BCA employees and partners are traveling safely in the backcountry. Check out their course offerings here.
In the next part of this series you'll see why this is so important. We'll illustrate a case involving a former GEM student who saved the life of his ski touring partner shortly after taking his "woofer" (Wilderness First Responder) course.