No more hooting and hollering out there just straight-up communication, said Matt Steen, a lead guide at Telluride Helitrax. Steen made a convincing presentation about backcountry communications at the 2017 Colorado Snow and Avalanche Workshop (CSAW) last week in Breckenridge, describing the use of common radio channels in the Telluride side-country.
What's your favorite hoot or holler when you get the bottom of a run? Steen asked the audience. This question was followed by a chorus of yippees, yodels, and whoop-whoops.
Now, what does that mean? asked Steen, Go left because the snows better or go right because the left side is dangerous? This question reinforced his point that yelling in the backcountry is imprecise and sometimes even hazardous.
Matt Steen gives a compelling presentation about the common use of two-way radio channels for effective communications in the backcountry. The photo on his screen is the Bear Creek drainage just outside the Telluride ski area boundary.
Instead, Helitrax and the Telluride Mountain Club (TMC) have set up a series of FRS/GMRS family band two-way radio channels corresponding to each drainage in the close-in Telluride backcountry. Two years ago, they had one channel for the entire Bear Creek drainage. With the programs increase in popularity, last season they broke the area into zones, with a dedicated channel for each zone:
Channel 1-0 (A on the BC Link radio) for Lower Bear Creek,
Channel 5-10 (B on BC Link radio) for Upper Bear Creek,
Channel 4-20 (C) for Wasatch,
Channel 8-10 (D) for Ophir, and
Emergency Channel 9-11 (E) for rescues underway.
The common use of two-way radio channels enables people not only to communicate clearly with those in their group but also to coordinate with other backcountry groups to make sure they're not endangering each other. It can also aid in relaying emergency information in the case of an accident.
Steen presented the results of a TMC survey, confirming that over 50 percent of backcountry users around Telluride are now using two-way radios. He provided three recent case studies from that area illustrating how two-way radios have been (or could have been) effective either by reducing miscommunications between users or by calling off a mountain rescue and conserving resources thanks to better communication between recreational and professional users. For example, while riding the lift at Telluride, he witnessed a slide and was able to get in touch with a group in the area that was involved, using the channel for that drainage. They confirmed that nobody was caught. He was then able to tell the patrol and search-and-rescue team to stand down, avoiding the possibility of endangering their personnel.
In addition to guiding, Steen is the former avalanche forecaster for the southern San Juans for the Colorado Avalanche Information Center.
Lou Dawsonfeatured Steens CSAW presentation in his blog 2-Way Radio Talk at the Avalanche Safety Event on Wildsnow.com.
The report Utilizing Common Radio Channels in High-Use Avalanche Terrain by Matt Steen and Bruce Edgerly from the 2016 International Snow Science Workshop (ISSW) is available on the BCA Avalanche Research page.
For more info on the Telluride backcountry radio program, check out the Telluride Mountain Club website (see Winter and Summer Backcountry Travel Information).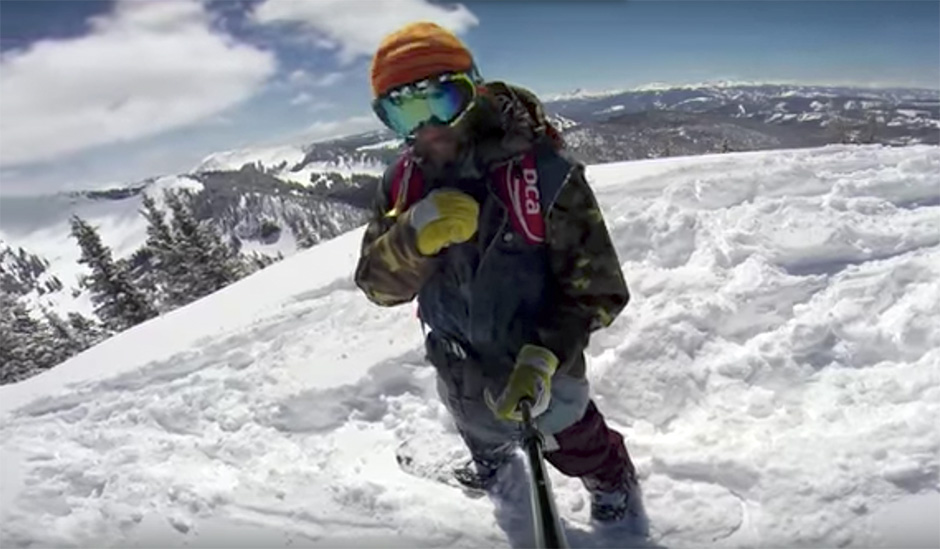 HunterSchleper gets on his BC Link radio before dropping into a line in Colorados Gore Range.