BCA pro athlete Grifen Moller shares the behind the scenes of what happens during and in-between the Freeride World Tour stops.
BCA pro athlete Grifen Moller is riding into his second season riding Freeride World Tour which kicks off January 19, 2019 in Hakuba, Japan.
---
ByGrifen Moller
The Freeride World Tour (FWT) is the worldwide circuit of freeride snowboarding and skiing with the best riders in the world competing on the most legendary and challenging alpine faces and the most renowned ski resorts across the world. Heres a behind the scenes look of what happens during and in-between the Freeride World Tour stops, from my rookie 17-18 season.
MONEY ON THE FREERIDE WORLD TOUR
Lets get one thing straight being a professional skier is not what it used to be anymore. It is extremely costly to compete on a professional level even though you are apart of the highest ranked athletes in that discipline. I am super thankful to be supported in many ways from all my sponsors (Backcountry access, K2, Giro, Strafe Outerwear, Outdoor tech, and Buzzs Boards Vail) as I get all my gear from them (skis, outerwear, helmets and goggles, and float packs, beacons, shovel and probe) and some of my sponsors give me a helpful amount of travel money. On the Freeride World Tour, you receive 1000-euro per drop in, and there are four guaranteed stops. This just about covers plane tickets, and if you make Verbier, you get an extra 1000-euro. All of this sounds great except you dont get the money as fast as you would like and are forced to pay for it before you receive your money.
LODGING ON THE FREERIDE WORLD TOUR
Lodging on the Freeride World Tour is by far the best part! You have usually included breakfast, and you can make lunch with leftovers; this helps save a lot of money. The Tour is always doing events, signing, and athlete parties that most our nights are busy and we get dinner included with those sometimes. Nights when there are no events, the athletes are on their own, but that always turns into an entertaining night with people youve looked up to or have heard of growing up skiing.
This all seems too easy, but the catch is if the tour gets off on the first date you are only provided with rooming for two nights then you are on your own until the next stop.
SPARE TIME ON THE FREERIDE WORLD TOUR
In Between Fieberbrunn and Verbier I had three weeks to kill. So I did what any 19-year-old first time traveling Europe would do, I slept on a lot of friends couches. Arianna Tricomi was so generous and let me and World Tour Rookie Of The Year Berkeley Patterson sleep on her couches for an entire week in Innsbruck, Austria. Berkeley and I spent a week in Innsbruck and four nights in Wildhaus, Switzerland. We skied nearly every day very cheaply or for free sometimes! For one entire week, the Freeride World Tour got lodging at the Freeride Junior World Championship in Kappl, Austria for Berkeley, George Rodney, Connor Pelton, Kyle Sivell, Davey Baird, and me. It was very generous of them, and everyone that works there knows that we are trying to do it as cheap as possible and are super helpful.
All we had to do was stick around, help out with inspection, forerun the course, and Instagram takeovers. One of the most significant benefits of the Tour is that you just entered yourself into a network of open couches. Everyone is so friendly and generous, and you can always stay with another competitor or even friends of friends. It is like one big family on the World Tour.
OVERALL EXPERIENCE ON THE FREERIDE WORLD TOUR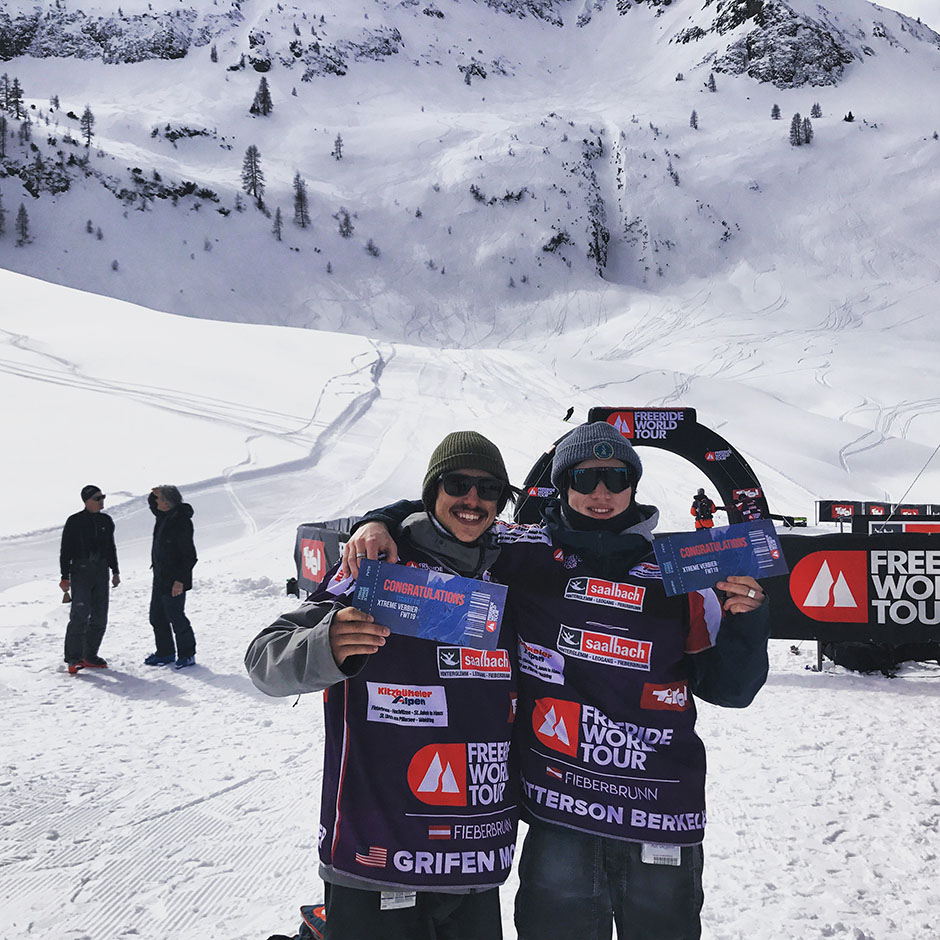 If there is one thing, I have told everyone who has asked me about the tour it is that I cannot wait to ride this season. Last season was by far one of the best seasons of my life, and I hope to be able to do it for at least a couple more years. In my opinion, the Freeride World Tour is the best excuse to travel and ski the world. By technically being a professional skier cuts costs in half with discounted tickets and free beverages at aprs. The tour does so much for the athletes such as lodging, food, and tickets for a week. To wrap it all up, Im stoked and ready to be back on tour for 2019 season!