Having skins that don't function well can really affect the enjoyment of a day of ski touring. Thus, when I got my new BCA Climbing Skins this year, I quickly realized that this was a game-changing piece of gear. North Cascades Mountain Guides' Larry Goldie reports.
There's no better endorsement of our BCA products than that of a professional mountain guide. We are pleased to share this gear review by Larry Goldie of North Cascades Mountain Guides (NCMG) of our BCA Hybrid skins written February 15, 2021. NCMG operates under Special Use Permits with the Okanogan-Wenatchee, and Mt Baker-Snoqualmie National Forests, and is an equal opportunity outdoor recreation service provider.
When we do our morning gear check before snowmobiling up the North Cascades Highway, the one thing I always double-check with folks is "Do you have your skins?". This is one of the true showstopper pieces of equipment that we use and forgetting them is an easy way to derail your entire day. Having skins that don't function well is a close second when it comes to affecting the enjoyment of a day of ski touring. Thus, when I got my new BCA Hybrid climbing skins this year, I quickly realized that this was a game-changing piece of gear.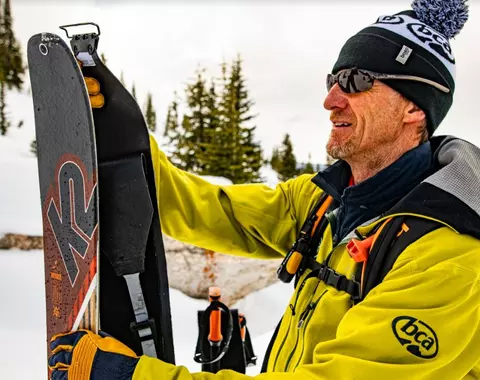 Finding a glue that grips the ski well but pulls apart easily has been the holy grail of skins for years. Many companies have offered alternative glues that didn't stick well in the cold or lost their ability to stick to the ski after a few runs. BCA seems to have found that sweet spot with this new skin. The hybrid glue couldn't be easier to pull the skin apart from itself, yet grips well to the ski for lap after lap. The technology they are using allows the user to simply clean the glue with soap and water if it begins to lose its tackiness. After about 25 days of use, my BCA Hybrid climbing skins are working as well as the day I got them.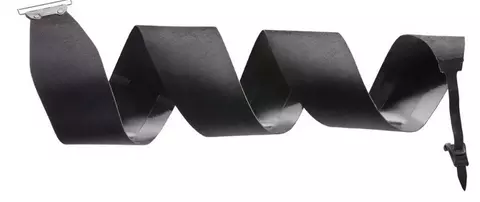 The BCA Climbing Skins themselves are a nice mix of mohair and nylon. Mohair is known for its excellent gliding abilities and the nylon gives the skins a bit more durability. The skins themselves are quite thin and pack down really small. The tip is a fairly traditional metal loop and the tail is a nylon strap with a secure tail hook. My only complaint about the skins is that the tailhook will occasionally slip down the nylon strap and loosen up during multiple applications. It's easy enough to tighten up and get it back into its ideal position. Finally, the skins come with what has to be THE BEST trim tool that I have used in over 20 years of cutting skins. The combination of the hybrid glue and the ingenious design of the trim tool allows anyone to perfectly trim their skins with minimal effort.

All in all, BCA has knocked this one out of the park and I can wholeheartedly recommend the BCA Climbing Skins to anyone in the market for a new set of skins.