One of the best parts about riding sleds is the amount of ground that you can cover in such a relatively short amount of time. But with the access that riding a sled provides, it also comes with a higher chance of getting lost. Ive come to learn that when traveling deep into the backcountry, having proper navigation tools is essential. With the right tools, you can save time, prevent getting lost and have an easier time getting to the zones that you want to explore. Electronic sled navigation tools like GPS and smartphone apps are extremely useful. Below, I will outline the sled navigation tools and the tricks that my riding partners and I use to safely navigate in the backcountry.
Four tips that lead to successful sled navigation
Use multiple ways to navigate (i.e. paper map, GPS and smartphone app). This way, if one of your navigation tools fails, you have back-up.
Have more than one person navigating. Having multiple people navigating creates redundancy and minimizes the potential for mistakes.
Start GPS tracking right from the trailhead. If weather moves in, or it gets dark, even the most straightforward routes can become challenging with low visibility. If you start tracking right at the trailhead, you create a GPS breadcrumb trail for you to follow back to the car.
Practice, practice, practice. These tools are useless unless you know how to use them. I cant tell you how many times Ive had to help people who had a GPS but didnt know how to use it.
SLED NAVIGATION TOOLS TO USE:
Smartphone Apps: There are several apps available on most major smartphone platforms that are easy to use and are extremely useful, even where theres no cell service.
Avenza Maps: Avenza is an incredible tool with almost 1 million maps for your phone.

Gaia GPS Maps: Gaia offers topographic maps, satellite maps and much more. This is probably the most user-friendly GPS app out there, with easy route tracking, waypoint setting, and trip stats. Their latest updates offer slope shading, tree density, and snow forecast overlays.
onX Maps Snow Mode: onX Offroad features thousands of miles of snowmobile trail information across the United States. Switch over from dirt to snow mode in your onX Offroad App to access snowmobile trail maps. Tap a trail for trail names, length, grooming status, and more — all on your existing mobile phone, with no need for an external device. You're sure to find the perfect trail for your next group ride. Is that hill too steep or just right? Turn on slope angle to view different degrees of steepness, from mellow lake beds to vertical mountain peaks. onX Offroad also pulls in avalanche danger forecasts from your local avalanche forecasters to put the day's avalanche forecast for the zone you will be snowmobiling in at your fingertips.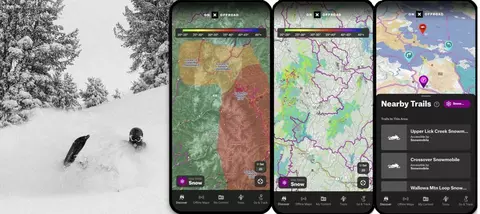 FatMap: www.Fatmap.com Fatmap has a feature to show general slope steepness. This is very useful for route planning and determining if youre heading into avalanche terrain.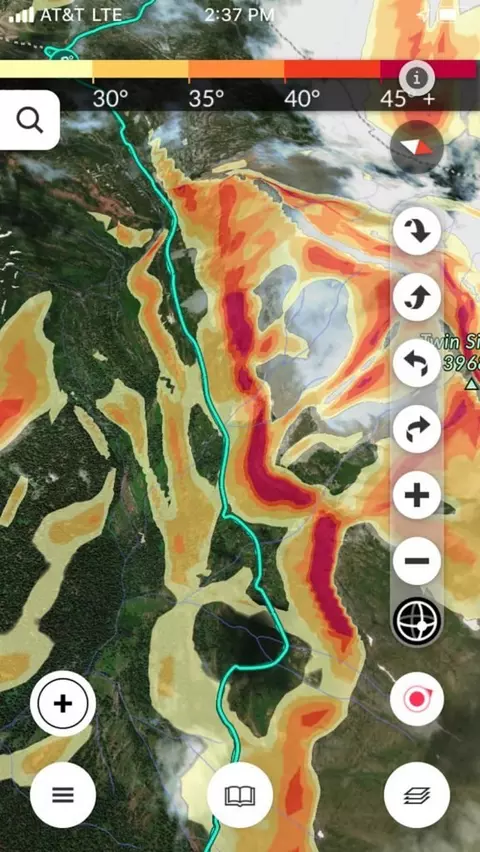 While these tools are incredible, that doesnt mean you wont ever get lost or hurt. Never rely solely on a phone for rescue, as many areas dont have cell service. Instead, use a GPS satellite messenger, such as a Garmin InReach Explorer. With tracking, a full GPS and a messaging feature, the Garmin In-Reach explorer is my go-to navigation tool.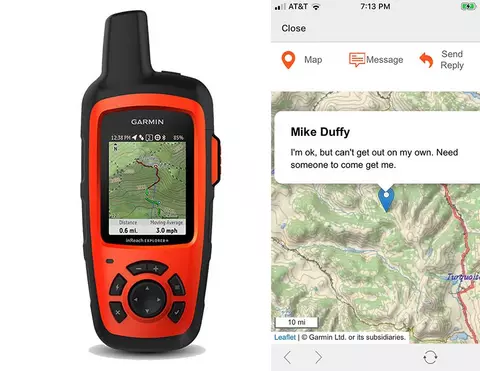 Pro Tip: Have a way to charge your devices in the field. I always have a primary and a backup method to charge my devices. A portable jump starter device like the Microstart XP-3 is recommended.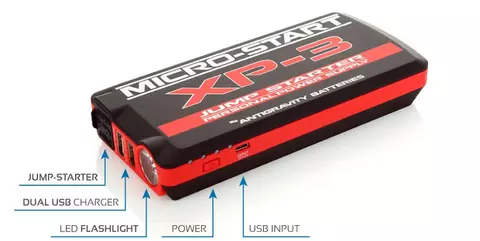 Dont forget your device cable! Most sleds have a 12-volt plugin that can be purchased for electronic devices.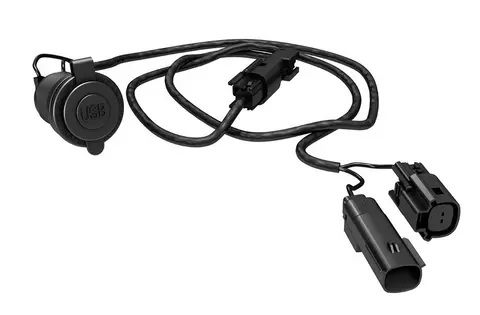 SLED NAVIGATION MAPS:
Dont forget paper maps to get the big picture. When you zoom out on a phone or GPS, its hard to figure out where you are, theres just not enough detail on a small screen.The map gives you the big picture of where you are and helps tremendously in figuring out the big picture and a way out.
I usually carry a couple of maps of the area. Snowmobile trail maps usually dont have significant detail, so I also carry a topo map of the area.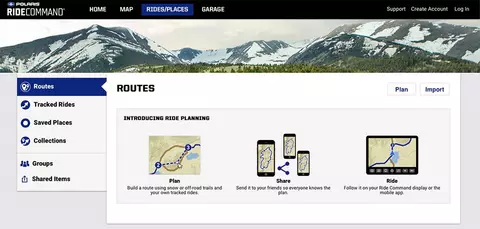 Pair good navigation with good communication. Using the BC Link Radios helps your group stay together. Which, in turn, prevents people in your party from getting lost.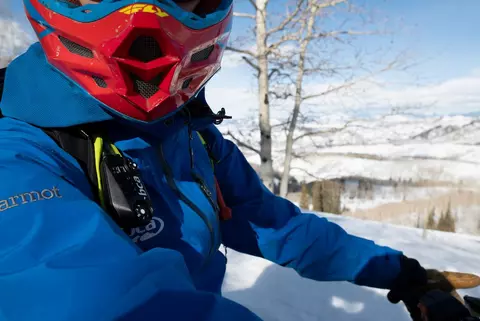 And finally, PRACTICE. Preparation and practice help tremendously in tough situations. Good sled navigation skills can make the difference between spending the night out or getting back to the trailhead.
Happy riding!