Backcountry skiing as it was meant to be: figure it out on your own. No run maps or hut log with ski routes described therein. Long glacial runs and ski-mountaineering summits, with endless vistas. BCA ambassador/rep Minot Maser reports with photos by Susanna Girolamo.
Backcountry skiing as it was meant to be, by BCA ambassador/rep Minot Maser. Photos: Susanna Girolamo.
Sometimes one dreams of backcountry skiing in a place seldom seen or skied, far off in a mystical realm, where the runs go on forever, and the snow falls deep and endlessly. The great white north's Columbia mountains and their world-famous sub-ranges the Selkirks, Monashees, Purcells, and Caribooconjure up such images. Yet these days backcountry skiing is no longer an eccentric sport, formerly undertaken by merely a few on skinny tele-skis in MEC bag-suits. There was a time, though, when one's car would be the only vehicle at the Rogers Pass Illecillewaet parking lot on the weekend (as was the case 28-years ago, on my college spring break).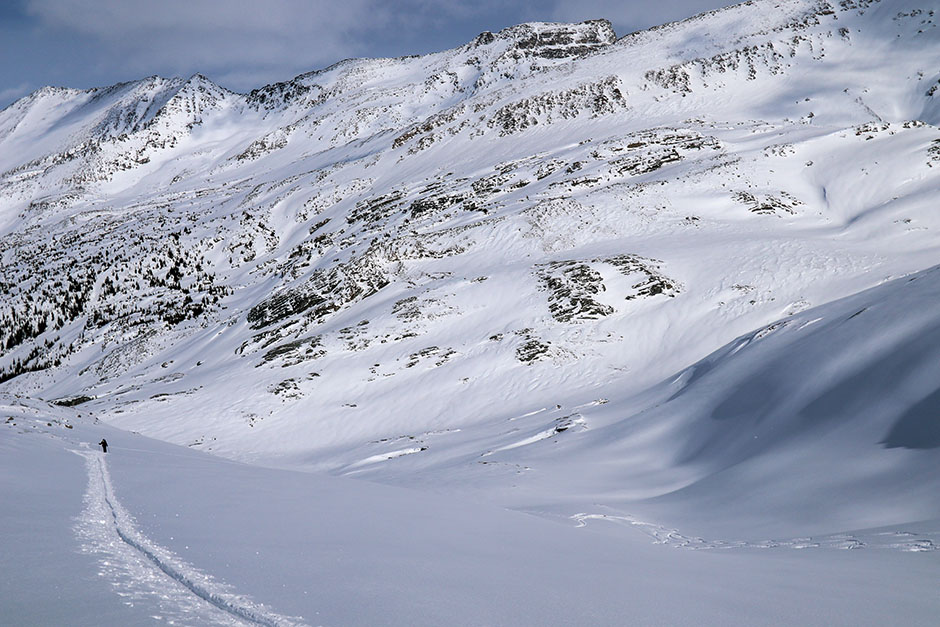 Those bygone days seem to likewise apply to all the backcountry huts of the Columbia Mountains.
Take a look, and one quickly sees its two years out to book most any of the well-known destinations (especially during peak season), while your chances of winning the lottery for the Alpine Club of Canadas Fairy Meadow or Kokanee Glacier cabins are slim at best. Alternatively, if you're a loaded backcountry skier, you can just throw down to be guided on less than a year's notice at Durrand Glacier or Selkirk Lodge. But, let's take the clock back: a heli-accessed hut and a week of ski touring for $500 was the norm and tossing your trip together a couple of months in advance.
There has to be somewhere on the horizon, a place still on the edge of adventure, the unknown, where this still exists. Thus, this March, while friends, one of whom had booked two years out headed back to Valhalla Lodge, I looked further north than ever before. Id caught wind of a hut way up in the northern Cariboos. A hut in a now non-operational CMH heli-ski tenure. I'll leave the name and exact destination to you and your research skills.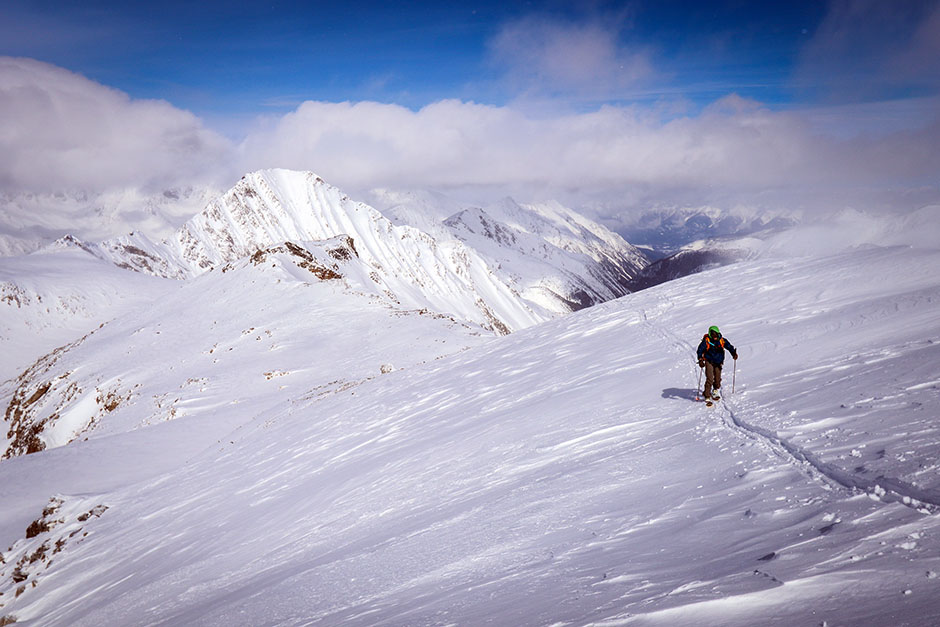 The trick, of course, once you find such a locale, is how the heck do you get in with a week's worth of food in your pack without a sufferfest? Helicopter rental companies abound in the well-known hubs of Golden, Revelstoke, or Valemount. But you certainly can't pull off a $500/week trip with just four friends if you've got to round-trip a bird an hour from one of these locals especially with no other skiers coming out to share the cost on the backhaul.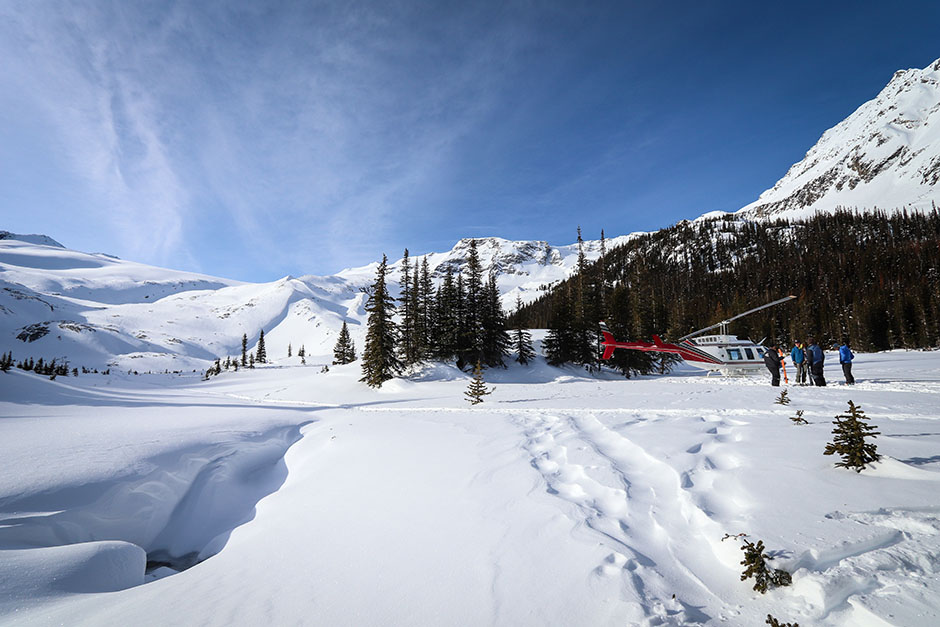 Luckily, after locating our hideaway hut, we caught wind of a 38-year old Long Ranger (formerly owned by Imelda Marcos) hangared nearby. The rumor was when the pilot wasn't out ice fishing remote alpine lakes with his $750,000 bird, he might give us a bump to the goods.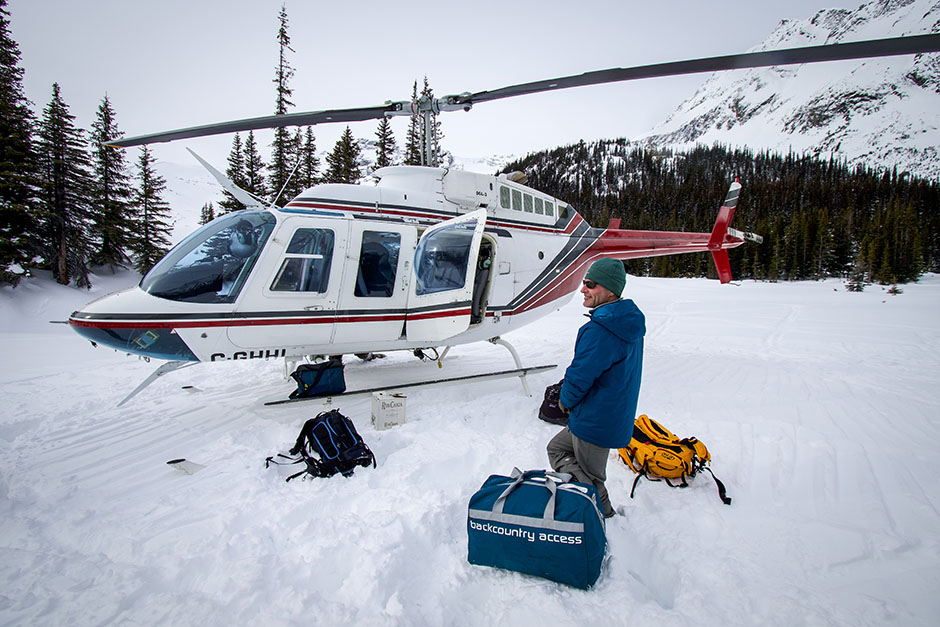 So, I rallied a small posse together, all willing to drive the day and a half from Missoula, up the Columbia Icefields Parkway, and further north, beyond all the established huts. The ship was located at the mouth of a valley leading up to the hut, in a place self-deemed the friendliest town in Canada. We concurred, one chill town indeed. Most importantly, despite its minute size, it still had the mandatory (overpriced) Canadian liquor store.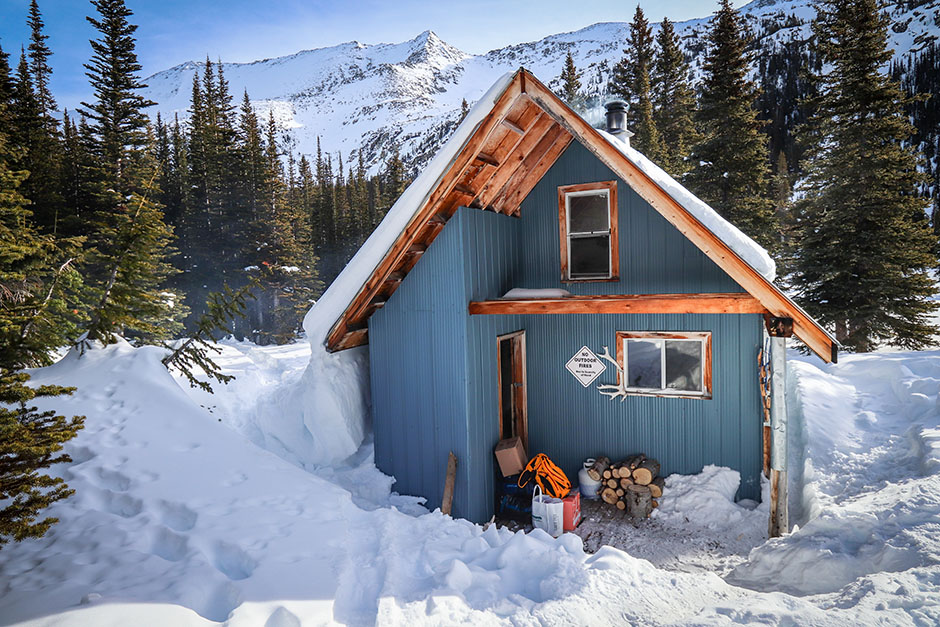 Verdict on the backcountry skiing and the hut? Yep, it had the sought-after goods: long glacial runs and ski-mountaineering summits, with endless vistas.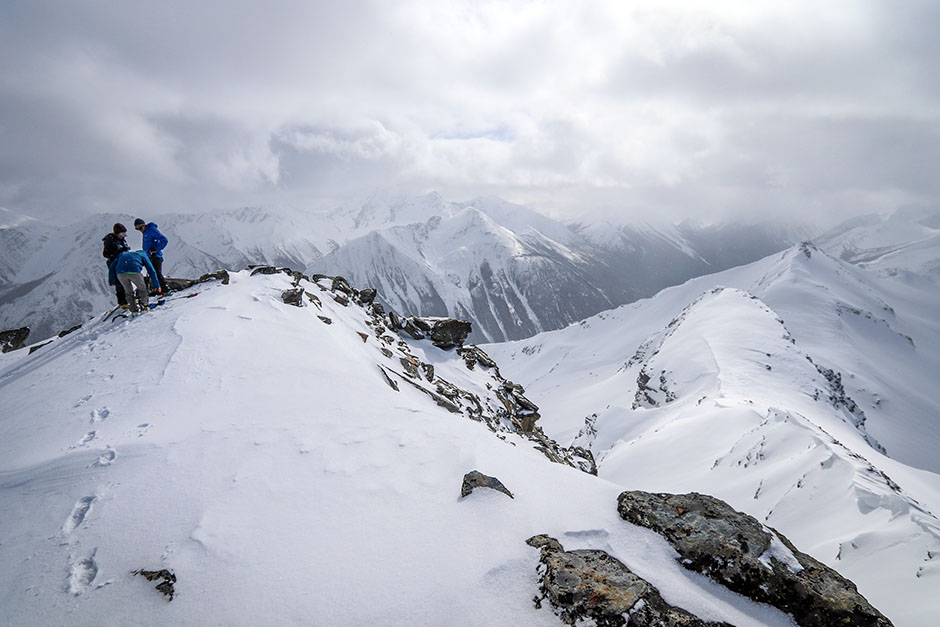 And no run maps or hut log with ski routes described therein. Ski touring as it was meant to be: figure it out on your own.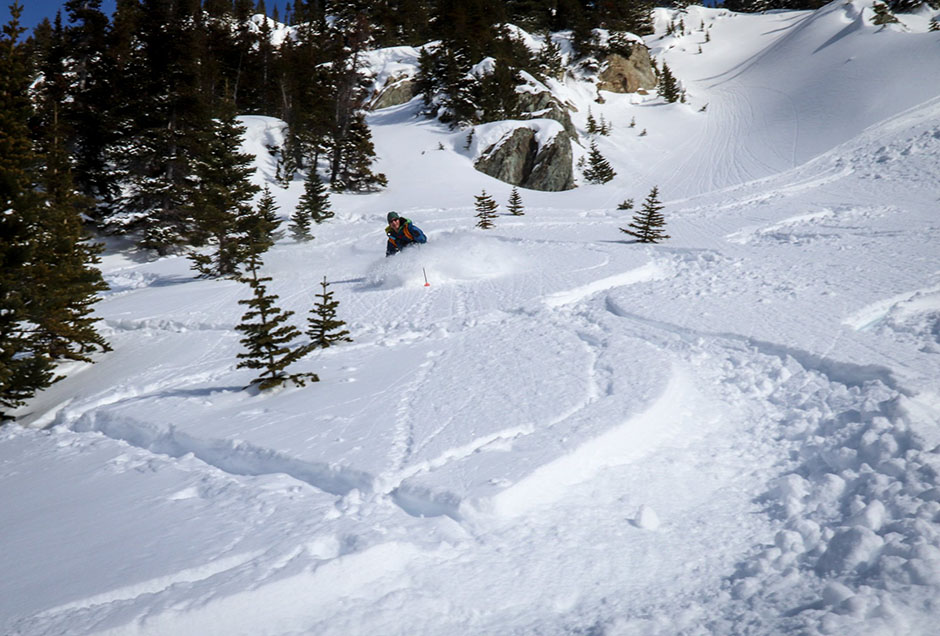 Admittedly, the tree skiing on our storm day was a bit marginal. We should have kept our eyes peeled on the flight in to spot the best tree lines.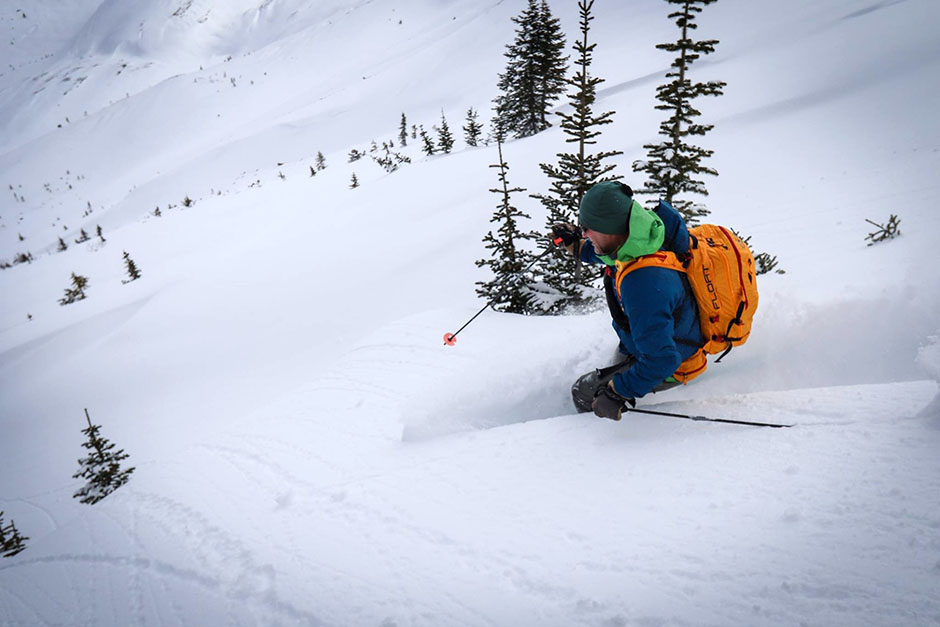 Additionally, the eastern flanks of the northern Cariboos arent characterized by the classic old-growth and widely spaced timber that blankets the western side of most of the Columbias. This aside, our trip to the horizon was well worth it. Proof that new ski adventures still exist, and always will.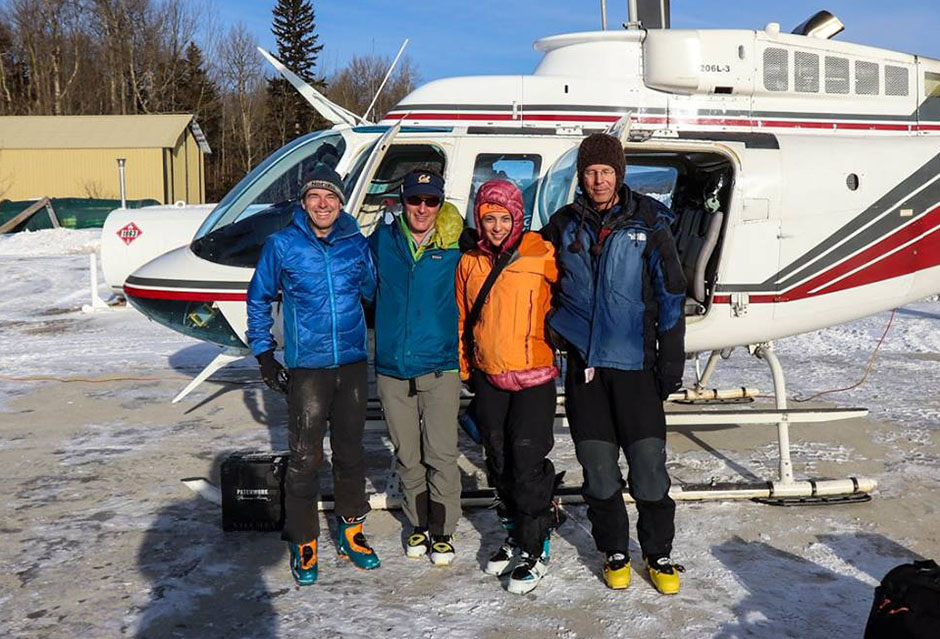 ---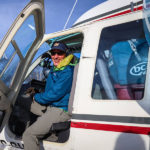 Minot Maser is a tech rep for BCA in the Northern Rockies, managing training and product knowledge for retail staff for both ski and snowmobile markets. He is also a trial and criminal defense attorney in Missoula, MT. Minot loves getting up, out and into fresh powder.