Telluride has paved the way in instituting a formal backcountry radio program, with a dedicated backcountry radio channel that recently has saved lives.
When Telluride closed its lifts due to COVID-19, Telluride Mountain Club added a dedicated pre-set backcountry radio channel (channel 4, privacy code 20) for those touring within the ski resort.
by Jack Beighle, BCA Marketing Coordinator
Telluride has paved the way in instituting a formal backcountry radio program that recently has saved three lives. This program, put in place by Telluride Helitrax snow safety director Matt Steen and the Telluride Mountain Club, has established dedicated channels for popular backcountry skiing zones around Telluride. This program encourages communication between parties, enhancing safety and increasing awareness of other parties in nearby terrain.
Given the COVID-19 pandemic and the resulting stress to first responders, making good decisions in the backcountry is more critical than ever. That said, a series of incidents that have recently occurred in Telluride shed light on something worth celebrating. In recent weeks, there have been three accidents in the Telluride backcountry involving critical injuries where backcountry radios were used to contact search-and-rescue and dramatically speed up rescue efforts, resulting in saved lives.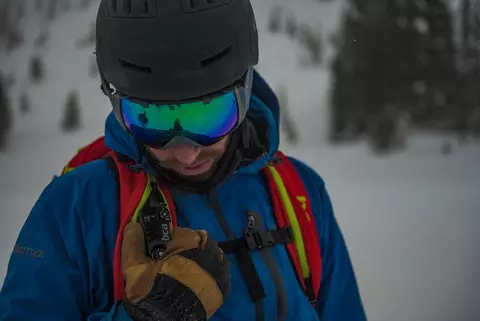 On March 24th, a snowboarder was caught, carried, and seriously injured in an avalanche in East Waterfall Canyon near the town of Ophir, suffering a broken femur, a fractured pelvis, a blown knee, a lacerated liver, and a punctured lung. Members of the injured victim's party used the dedicated Ophir radio channel to communicate to others that they were in need of a rescue. They were also able to communicate with the victim to confirm that he was not buried.
This radio communication triggered others on the Ophir channel to jump into action and assist in the rescue. Fortunately, the locals monitoring this channel included a physician, members of the Telluride ski patrol, and a veteran mountain guide. They rushed to the scene and were able to stabilize the victim while San Miguel Search and Rescue mobilized for a helicopter evacuation.
We spoke to a member of the victim's party. The use of two-way radios is what resulted in the quick response time that saved my friend's life, he said. That is worth celebrating.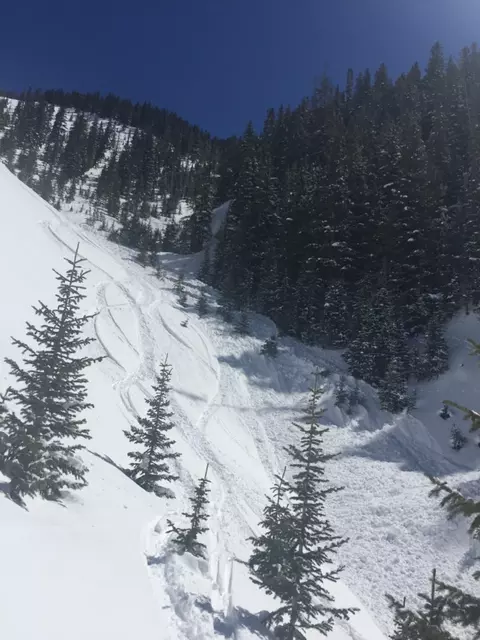 On March 31st, a skier outside of Rico, Colorado, broke his femur while carried away by a slide. Members of the injured victim's party were able to reach out to San Miguel County Search and Rescue from approximately 15 miles away via a BC Link radio.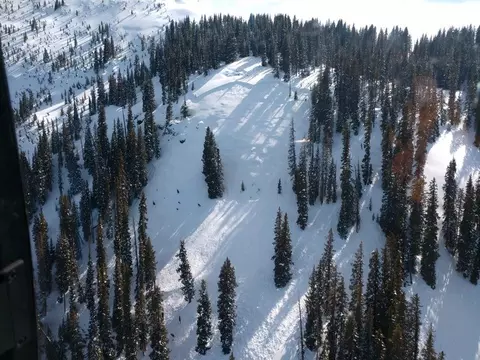 In a third accident, a snowboarder involved in a non-avalanche incident was rescued out of the Clear Lake Basin, with a broken neck, hip, leg, and pneumothorax. The victim's partner climbed up to a nearby ridge and radioed the caretaker at Opus Hut, who then called search-and-rescue and Telluride Helitrax via his backcountry radio. He kept in touch with the victim the entire time to coordinate extraction by helicopter.
Without that radio communication, said Steen, he may not have survived the night.
Backcountry radios played huge rolls in three rescues that involved critically injured patients, Steen told BCA this week. The length of the rescue response was drastically reduced, saving lives. With most any high-use backcountry area, common use radio channels are proven to be beneficial.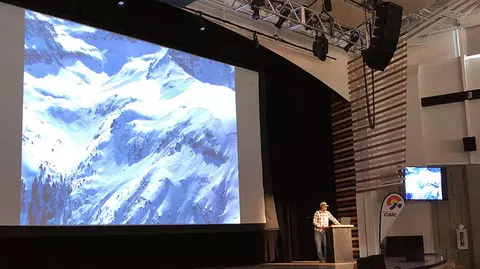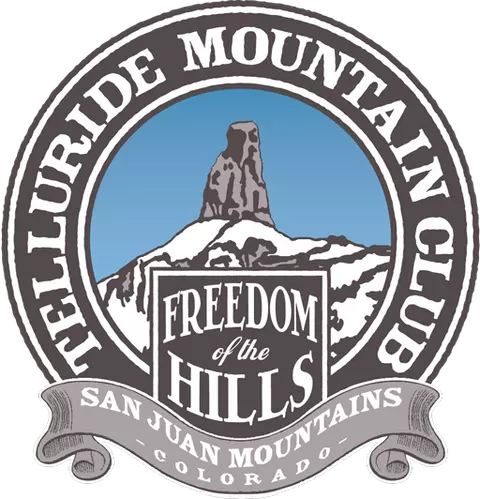 Our hats go off to all first responders out there and to the members of the injured victim's parties who were able to effectively use radios to minimize avalanche rescue times.
Read more about the Telluride Backcountry Radio Program.
_______________
Like you, we've been stunned by how fast our worlds have closed in, and at the same time, we all just want to get outside. If you choose to get out or introduce a friend or family member to the backcountry we encourage you to recreate responsibly and to follow the recommendations of your local communities and avalanche centers. Make sure you respect posted signage and uphill policies, make decisions that are safe for everyone, and stay away from large groups, including tailgate parties and trailhead meetups.
If you would like to support the victim of the March 25th accident in Ophir in his recovery efforts, you can donate to his gofundme campaign, organized by his friends and community.