If you're conscious about the environment, then you know this fact as well: not all waste is meant to be destroyed. You often hear talk about the importance of recycling our electronic devices, but do you know what happens to your old BCA Trackers once you trade in your outdated avalanche transceivers? BCA is upcycling avalanche transceivers into life-saving BCA Beacon Checkers with the engineering of technologist Scott Waller of AreYouBeeping.org.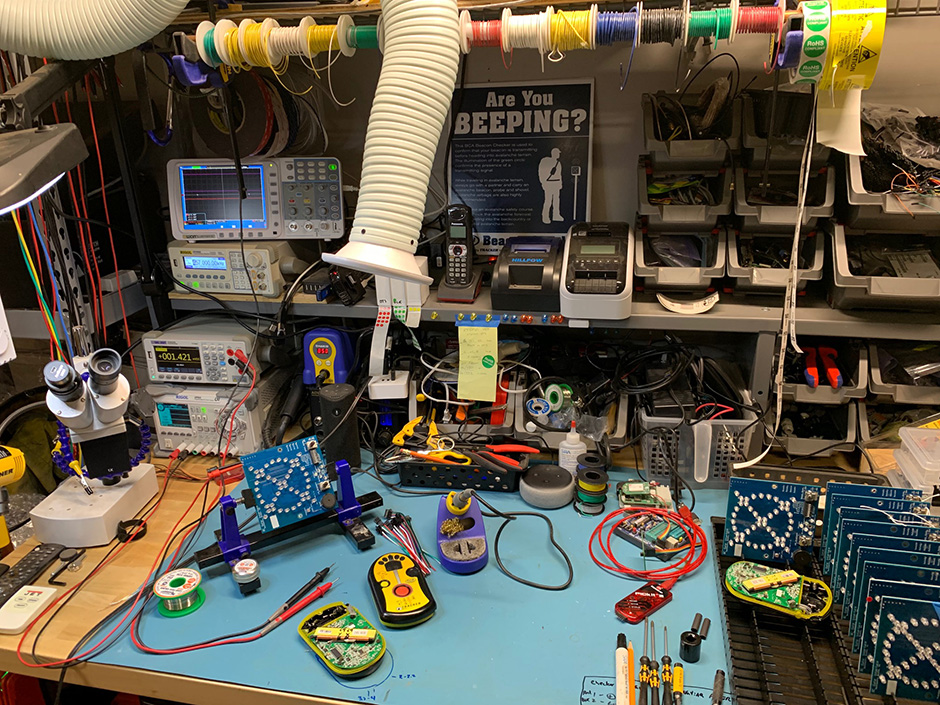 Upcycling avalanche transceivers creates a huge opportunity to avoid disposing of electronics by producing a new earth-friendly device that extends the life of the Tracker hardware. As resources become more costly both for producers and consumers, upcycling Tracker avalanche transceivers is a sustainable solution to providing backcountry skiers and riders a vital safety check at trailheads and entry gates to backcountry terrain.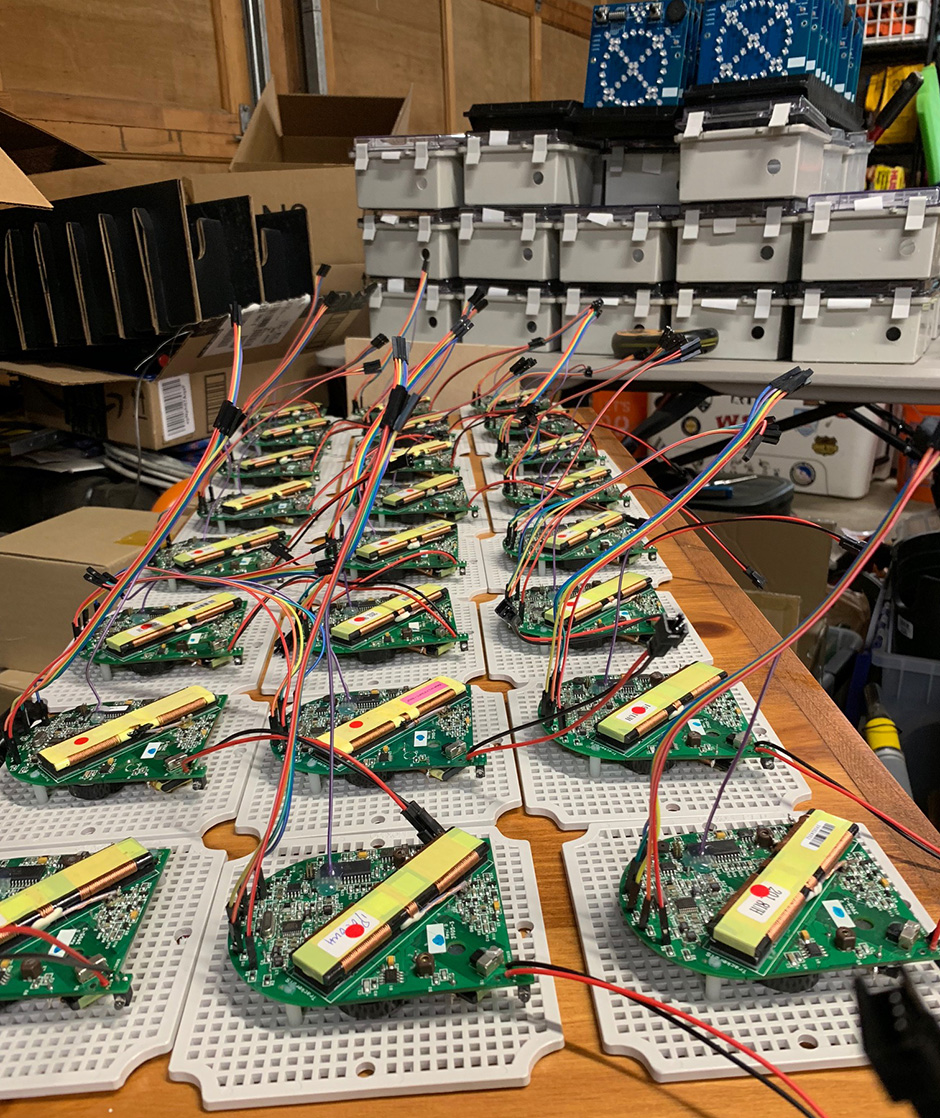 BCA has been making upcycled Beacon Checkers for over 15 years, mainly from old Tracker DTS units that have come back with broken straps, switches, and other non-electronic parts. But after a while, we had a hard time keeping up with demand, especially for sooped-up versions people were demanding with solar power and extra features that would enable data collection. That's when we brought in our current contract manufacturer, Scott Waller. In cooperation with King County Search and Rescue, Northwest Weather and Avalanche Center (NWAC), the US Forest Service, Washington State Department of Transportation, the Summit at Snoqualmie Ski Resort, and Backcountry Access, Scott launched the second generation of our Beacon Checkers: the now-omnipresent Are You Beeping? stations. These avalanche awareness signs include simple public information, a solar-powered BCA Beacon Checker, trail beam and motion sensors, instrumentation for temperature/humidity, Zigbee wireless mesh capabilities, and a micro-controller for logging all this data to the cloud and to NWAC for tracking.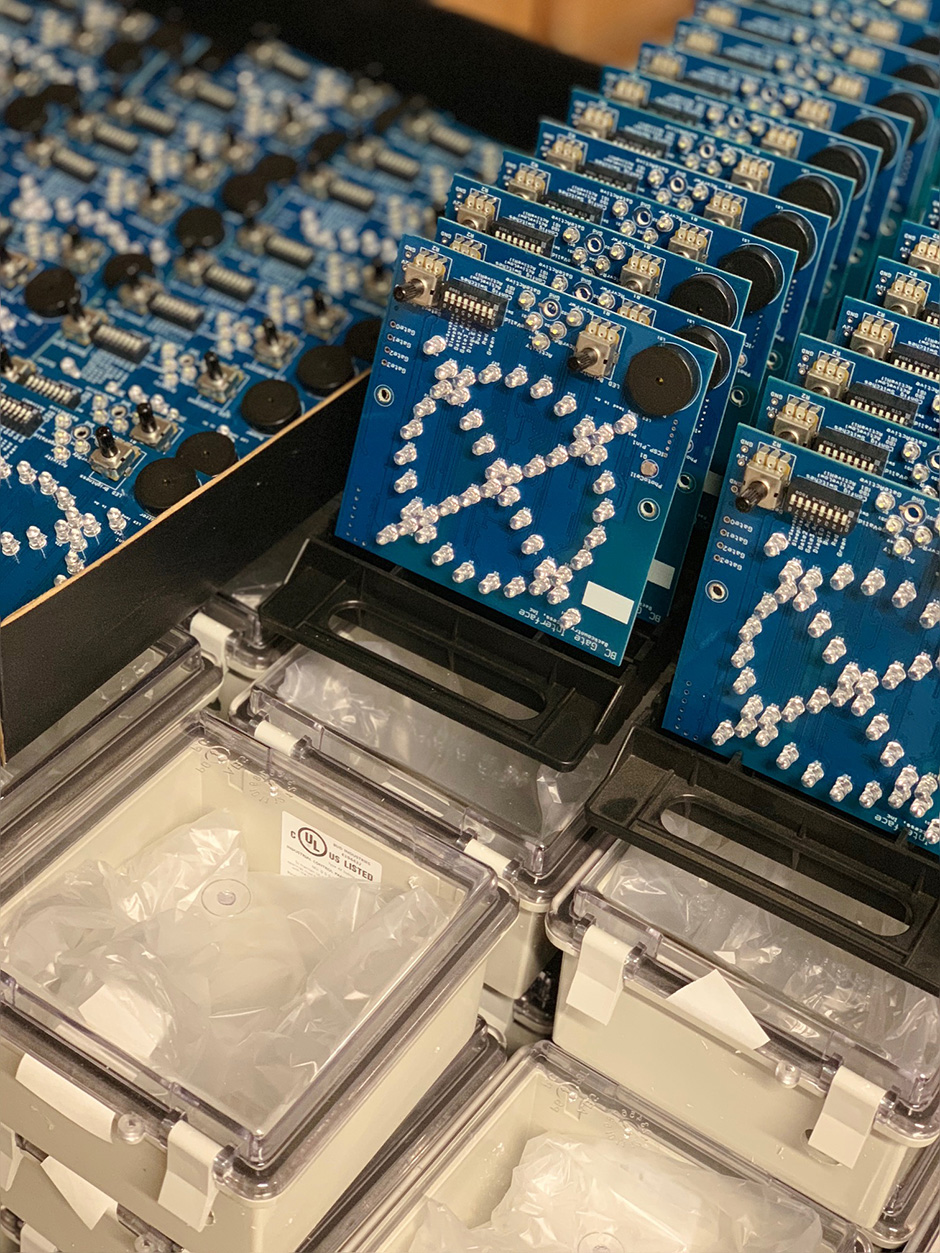 At the end of each winter season, BCA ships its yearlong collection of retired transceivers on the half shell (with half of the case removed) to Waller and his team for upcycling.
Waller's team disassembles, tests, and reassembles the transceiver parts into a BCA Beacon Checker that, when turned on, receives an avalanche beacons signal to make sure the device is transmitting. The BCA Beacon Checker is designed to match the receiving characteristics of a standard avalanche transceiver closely.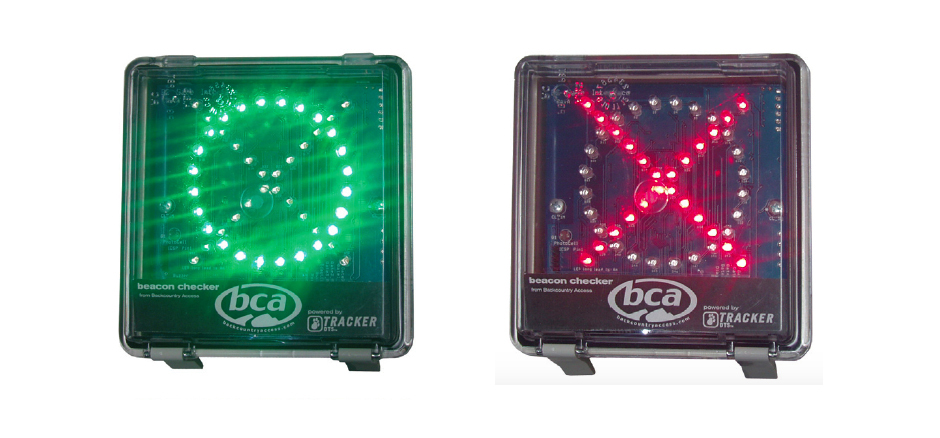 Tracker technology inside detects whether the closest users' beacon is transmitting. The signal is indicated with a green O or red X. The unit includes a sensitivity control, dimmer, audible buzzer, and outputs for gate latches and other mechanical devices.
The BCA Beacon Checker is sealed in a waterproof box and packaged with signage and a complete installation manual. It is then shipped to ski patrol headquarters, alpine huts, resorts, and snowmobile clubs to mount at backcountry access points where transceiver trailhead checks are performed.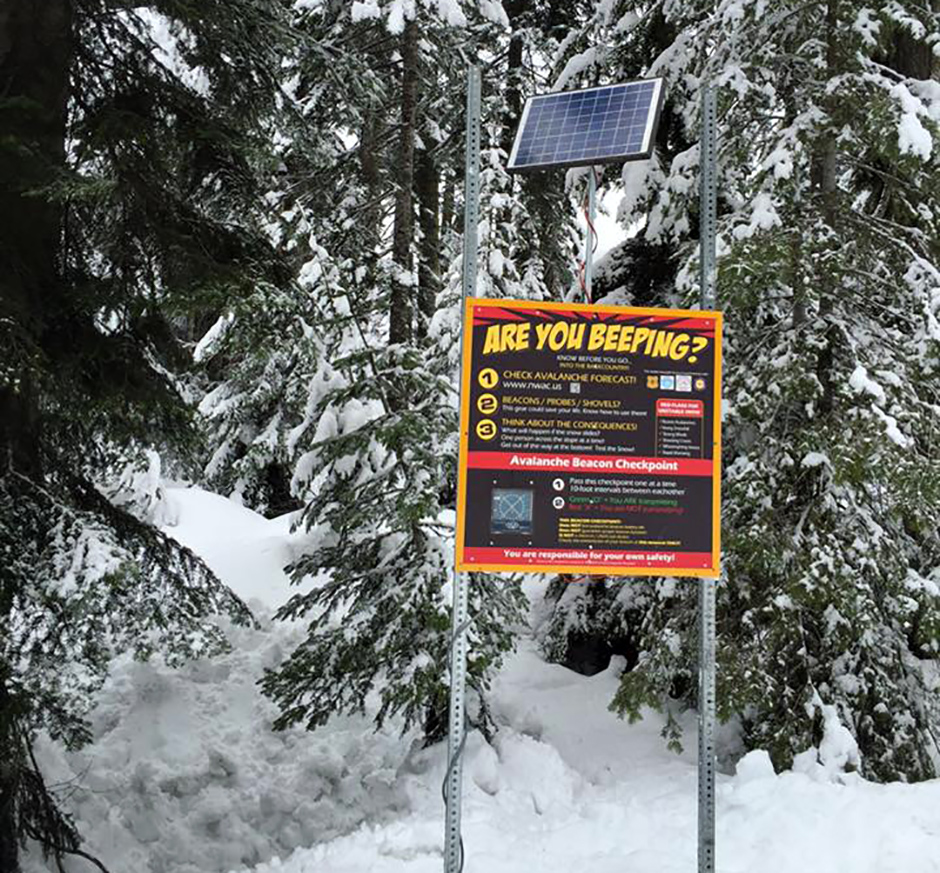 While avalanche transceivers are battery-operated, BCA Beacon Checkers rely on a variety of power sources for use in extreme sun, wind, cold, and snow. For maximum flexibility, the BCA Beacon Checker is powered by 12 VDC via any direct-current 12 volt supply capable of sourcing 400 mA. Power source options include batteries, AC adapters, and photovoltaic panels. 400 mA is the base current required to operate the onboard display at full brightness. Backcountry Access also offers an optional AC power supply for installations where line power is available.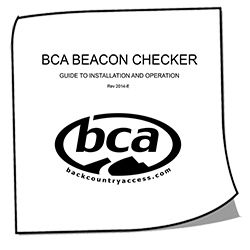 Each BCA Beacon Checker comes with a complete guide to installation and operation for use and can be mounted indoors or outdoors. The BCA Beacon Checker may be mounted to a wood post or heavy duty PVC pipe. A backing board can be mounted with commonly available U-bolts, allowing for vertical adjustment with varying snow levels.
Metal can affect the strength and shape of electromagnetic fields. The BCA Beacon Checker control box should thus be mounted as far as practical from metal objects or wires. The box may be mounted to any non-metallic surface from the front using the included clips. To prevent tampering, it is recommended that the lid of the enclosure be secured by placing a small lock, cable-tie, or wire through the provided tabs.
The BCA Beacon Checker not only ensures safety but also promotes the use of avalanche transceivers at backcountry access points. You can now find BCA Beacon Checkers all over the world.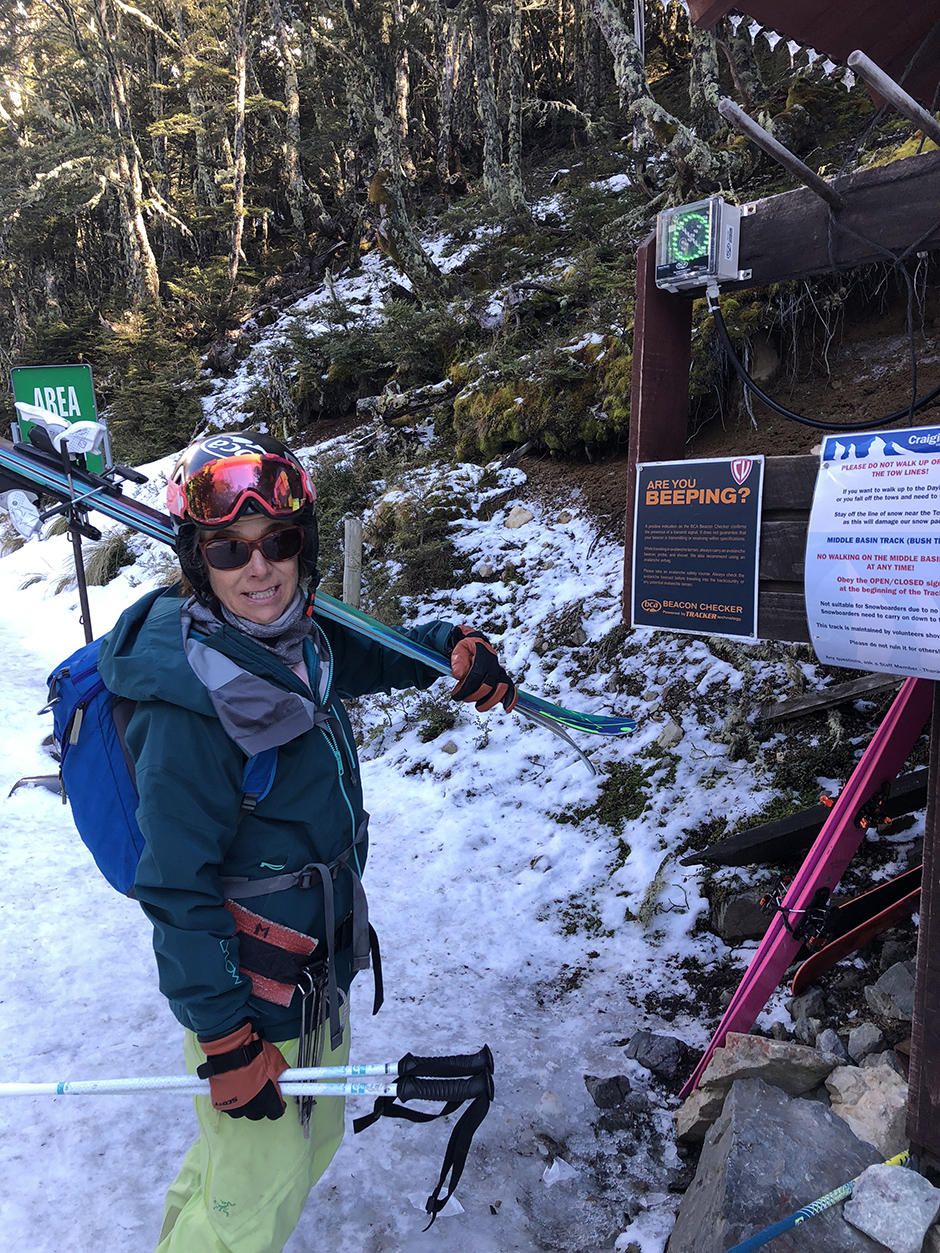 BCA Beacon Checker at the entrance to Craigieburn ski field, New Zealand. Skier: Karen Edgerly.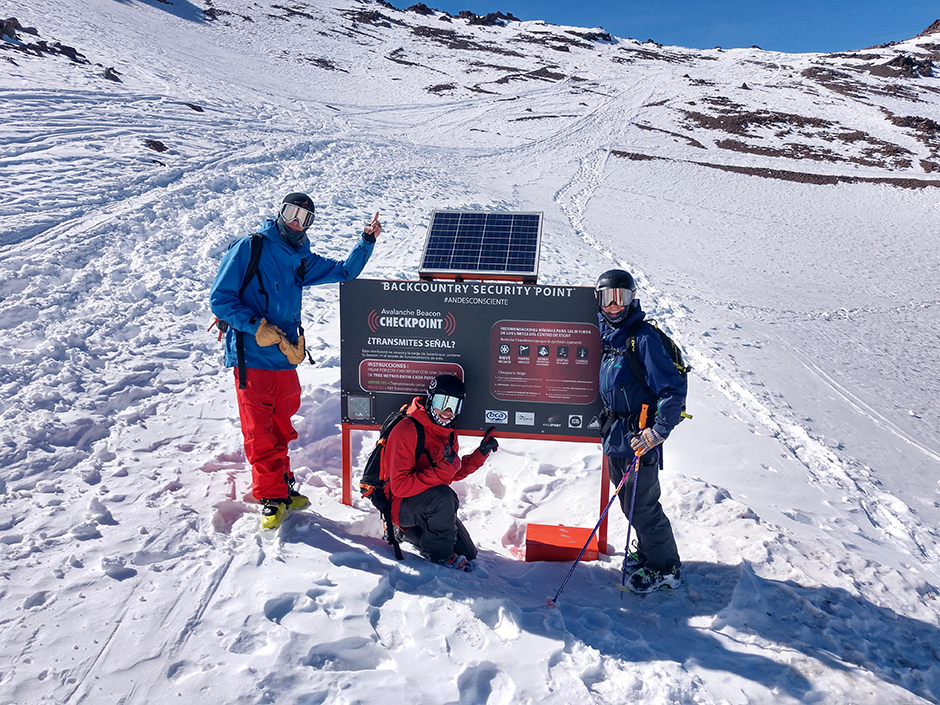 BCA Beacon Checker at the backcountry security point entrance to avalanche terrain in La Parva, Chile. Skiers: Team Summit (CO) big mountain team.
Who should buy and install a BCA Beacon Checker?
Professional ski patrollers use BCA Beacon Checkers in the patrol shack to:
Indicate transmitter status to exiting patrollers, reducing the risk of patrolling without an avalanche beacon or with an avalanche beacon that is not turned on and transmitting,
Aid in the detection of damaged transmitters,
Prevent an avalanche beacon being left in search mode after an avalanche beacon check, and
Prevent overnight battery drainage by reminding when an avalanche beacon is transmitting.
Resorts and snowmobile clubs install BCA Beacon Checkers at ski area boundaries and trailheads to:
Provide a go/no-go signal and/or actuates a gate where avalanche beacon use is required,
Confirm that an avalanche transceiver is present, turned on, and in transmit mode,
Allow Beacon Training Park users to check that their transceivers are transmitting
Reaffirm the resort's support of responsible backcountry use, and
Raises awareness of the hazards of backcountry travel and the necessity of proper equipment and constant vigilance.
Backcountry huts and lodges install BCA Beacon Checkers on-premise to:
Prevent skiers and snowmobilers from leaving the hut without avalanche beacons or with avalanche beacons that are not transmitting correctly,
Prevent an avalanche beacon being left in search mode after an avalanche beacon check,
Prevent overnight battery drainage by reminding when an avalanche beacon is transmitting, and
Raise awareness of the hazards of backcountry travel and the necessity of proper equipment and constant vigilance.
BCA Beacon Checkers may be purchased as a standalone unit, with a separate sign or integrated hard-wired sign. BCA Beacon Checkers currently cost $495 per unit. Signage and hardwired BCA Beacon Checker range from $1,195 to $2,499, depending on the choice of a data logger and solar power upgrades.
Building and installation of BCA Beacon Checkers signs can be achieved via public and private funding. Please visit AreYouBeeping.org for more information and options to acquire a BCA Beacon Checker.
---
NOTICE: Although the BCA Beacon Checker may recognize a transmitter, it is not guaranteed to be transmitting within specification, or to be identified by all receivers. Always perform a manual beacon check to ensure that all transceivers within a group work properly togetherand that the people in your group actually know how to use their transceiver.
---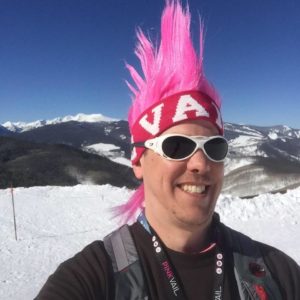 Scott Waller is a native of Seattle, Washington. He received a B.S. in Technology Management and is currently studying for his Masters in Engineering and Technology Management at Washington State University. With 20 years of telecommunications and network experience at Microsoft, Amazon, and Cisco as a background, Waller quickly grasped on the potential uses for wireless sensor networks in both energy management, industrial automation, and also emergency uses. After ten years of volunteer firefighting, he switched to volunteering his time in ski patrol, mountain rescue, and snow science in 2005. His research interests include avalanche education, weather, sensor-related data gathering, energy management, and applying technology to the backcountry to help educate and save lives. He was the patrol director for the Cascade Backcountry Ski Patrol, National Ski Patroller of the Year in 2015, and continued to be an active participant in the avalanche snow science community around the world.